The Corvette is a name that resonates with power, elegance, and speed. Among the iconic lineup, the C6 Corvette is one of the most popular models ever produced by Chevrolet. With its sleek design, it has captured the hearts of countless enthusiasts. While its impeccable design and performance make it a legend in its own right, many owners yearn for something more – a touch of personal flair that makes their Corvette truly their own. And nothing speaks more loudly in terms of aesthetic upgrades than a set of stunning rims. Today, we'll dive deeper into the world of C6 Corvette wheels, discussing the transformative power of rims and how you can elevate your vehicle's aesthetics with aftermarket offerings from E5Wheels.com.
The Visual Impact of Rims on an American Sports Car
The design of a car, especially a sports car, is a symphony of lines, curves, and features. Every element, from the headlights to the tailpipes, plays a role in the overall visual appeal. Among these elements, wheels – or rims – hold a prominent position. They are not just necessary for the car to move but also significantly contribute to its aesthetic charm. The right set of rims can enhance the character of a vehicle, giving it a whole new personality. This transformative power of rims becomes even more pronounced with a car as iconic as the C6 Corvette.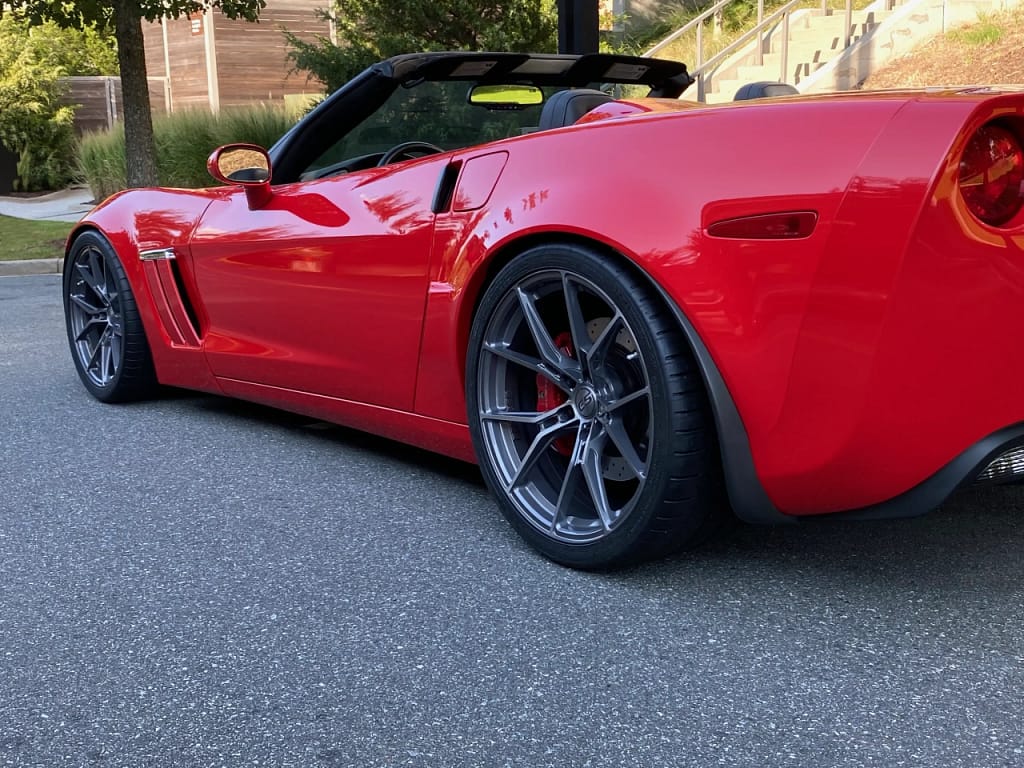 Aftermarket C6 Corvette Wheels: The Gateway to Uniqueness
Many C6 Corvette owners often find themselves in a problem. They're driving a car that looks incredible, yet it's not unique. Every Corvette C6 they pass on the road has the potential to look the same, especially regarding the wheels. But it doesn't have to be that way.
C6 Corvette aftermarket wheels offer a refreshing change of pace for those looking to add a customized touch to their vehicle. E5 Wheels understands this desire and, as a result, offers a diverse range of aftermarket C6 Corvette wheels that cater to your design preference. Whether you're a fan of the sleek, minimalist look or a bolder, more aggressive design, there's a rim design waiting for you.
The Emotional Connection between a Driver and Their Car
For many, cars are not just modes of transportation. They are an extension of the self. A representation of one's style, passion, and aspirations. The C6 Corvette, with its history and performance pedigree, already offers a deep connection to its owner. Adding Corvette C6 wheels that match the owner's taste further solidifies this bond. Every time the owner looks at their car, the rims remind them of their individuality, of the unique touch they've imparted to their beloved machine.
Why Invest in Corvette C6 Wheels from E5Wheels.com
Choosing the right set of Corvette C6 wheels is more than just about aesthetics. The design is essential, but the quality and fitment are just as crucial. E5Wheels.com prides itself on delivering top-tier products that look good and fit perfectly onto your C6 Corvette. There are no awkward gaps, no strange alignments – just pure, seamless integration.
Additionally, the added assurance comes from investing in a trusted brand. With many options in the market, it's easy to get swayed by cheap knock-offs. But compromise shouldn't be in the equation regarding the rims for such a prestigious car. E5 Wheels ensures that their range of Corvette C6 rims look the part and are robust, durable, and capable of withstanding the test of time.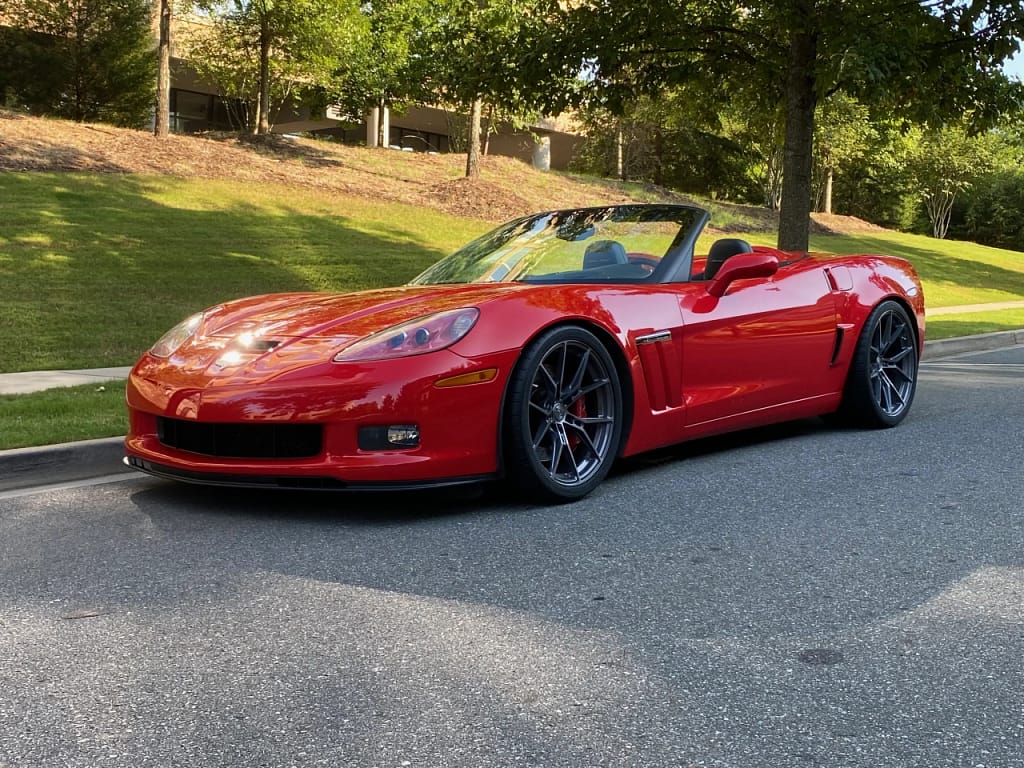 Custom Wheels For C6 Grandsport, Z06 & ZR1 Wide Body Corvettes
E5 Wheels proudly unveils its elite selection of custom wheels, meticulously engineered for the C6 Grandsport, Z06, and ZR1 Wide Body Corvettes. These wheels are designed to complement the bold and muscular stance of your wide-bodied Corvette, ensuring not just a visually stunning enhancement but also an impeccable fit tailored to your vehicle's specifications. With a keen eye for detail, E5 Wheels merges engineering excellence with artistic precision to elevate your driving experience. Embrace the distinctive blend of form and function with our Sebring Gloss Black wheels, available in two specific sizes to perfect your Corvette's look and performance: FRONT 19″ x 10″ | 30 Sebring Gloss Black (in a set of 2) for the front, and REAR 20″ x 12″ | 45 Sebring Gloss Black for the rear. Upgrade to E5 Wheels and infuse your Corvette with the ultimate statement of style and quality.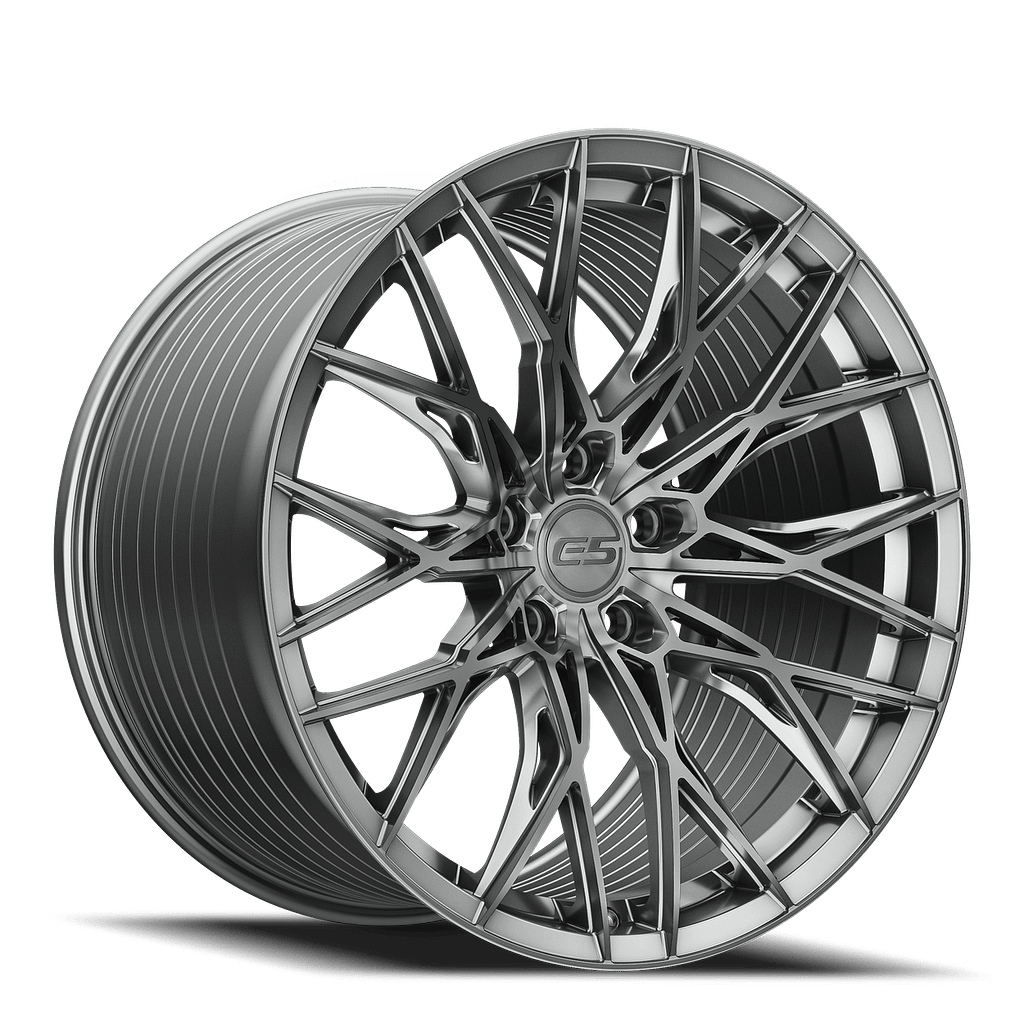 SEBRING – Titanium Brushed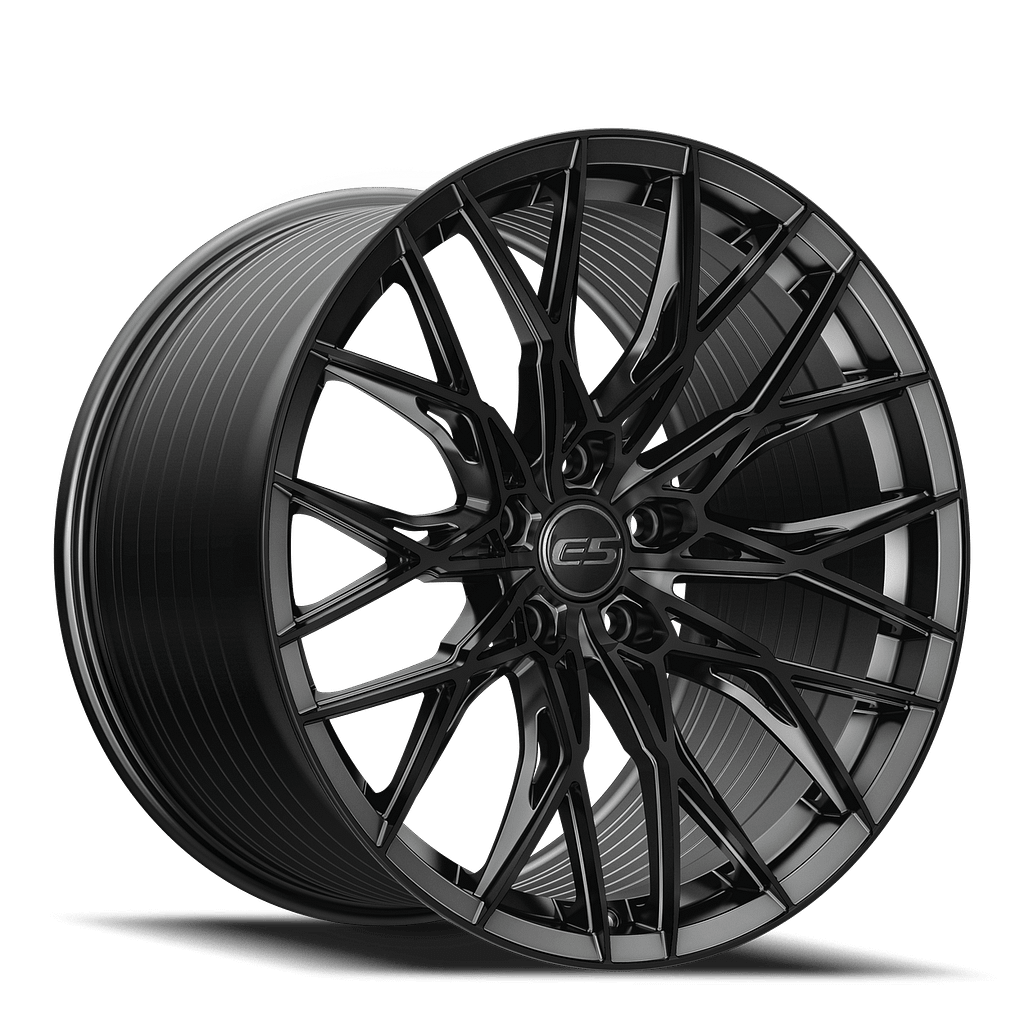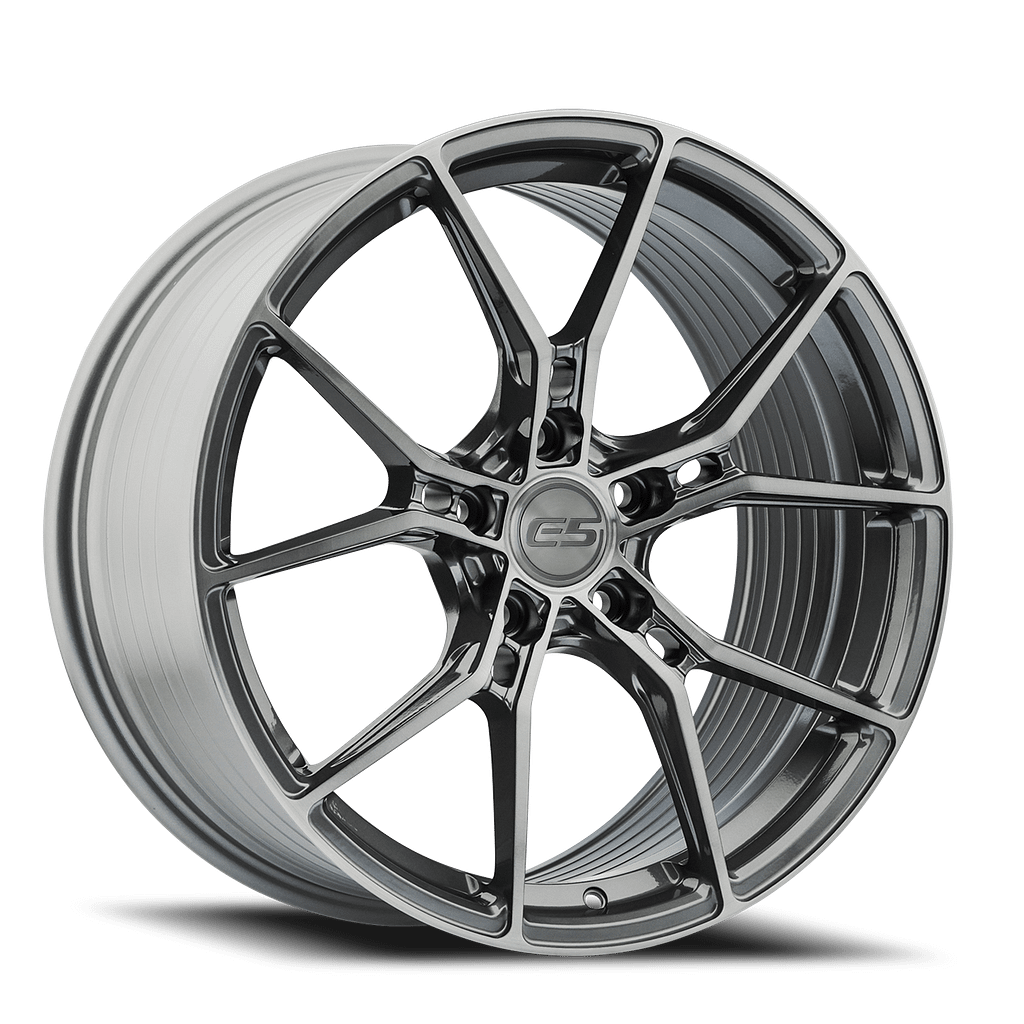 DAYTONA – Titanium Brushed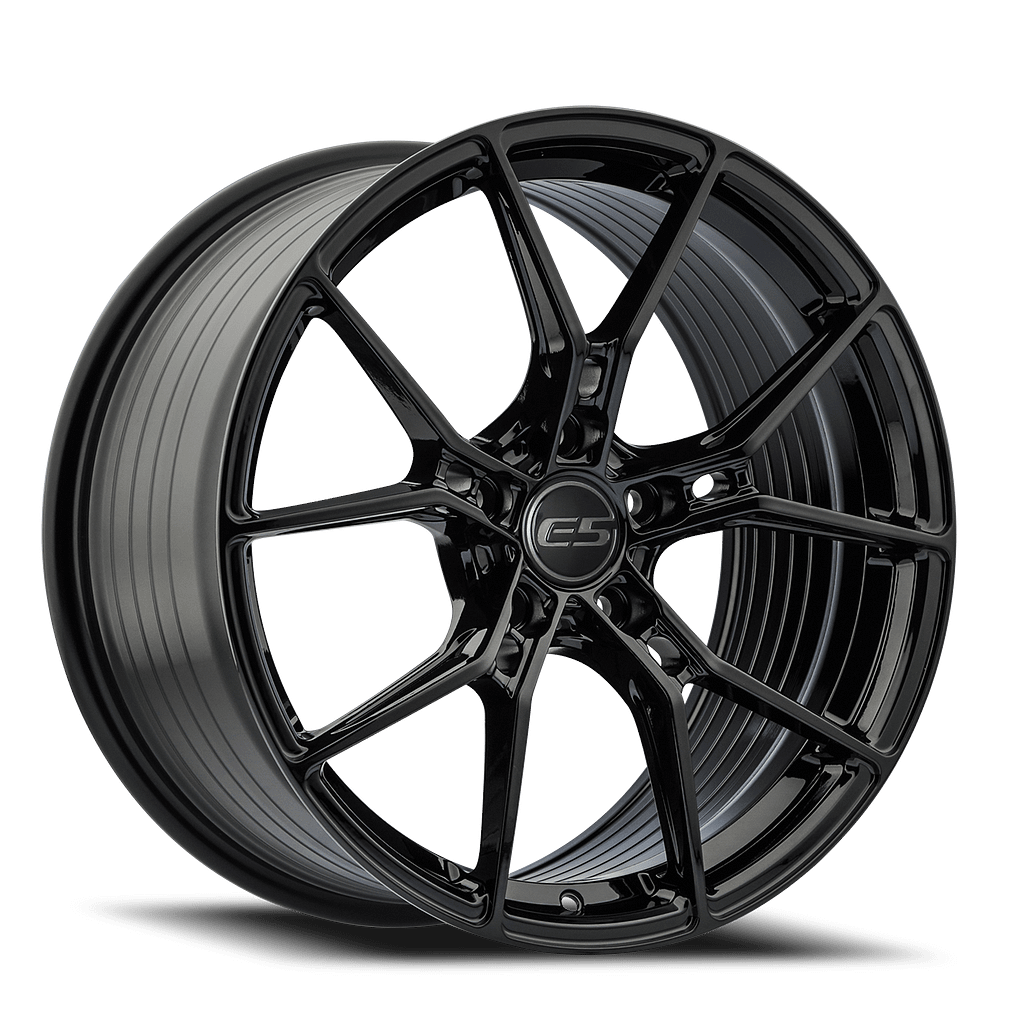 Discover the DAYTONA and SEBRING Series from E5 Wheels
E5 Wheels isn't just about standard offerings. For those who seek distinction, they introduce the DAYTONA and SEBRING series – specialized ranges crafted for the discerning C6 Corvette owner.
For the DAYTONA rims, owners have the options of: